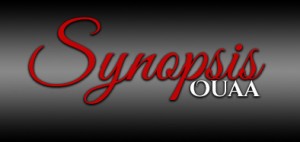 Mia has always been "one of the guys," and with her friends in the Phi Kappa Alpha fraternity it's no different. But when one of the senior members of the frat, Jaxon, starts to pay more attention to her, she isn't sure whether to go for the attractive and athletic guy or to just keep things the way they've always been. Her mind is made up when Jaxon makes a move--but then she's thrown into confusion as he goes out of his way to ignore and snub her after they sleep together. Mia decides to move on with her life--right up until her mother announces her marriage, and introduces her to her new stepbrother... wow.
4 Stars
This is my first book by Claire Adams and I really enjoyed it.
The story is about Mia and Jaxon. Mia is in college and friends and 'one of the guys' with the one of frats at college. Mia has never seen any of the frat boys as anything more than friends. But when Jaxon starts to show an interest she also feels an attraction. The pair quickly become friends and find they many things in common including snowboarding. The pair grow closely and finally one night they give in to their attraction. However the next day Jaxon ignores Mia and wants nothing to with Mia that is until she goes home to meet her mums new husband who has a son who turns out to be Jaxon and is now Mia's stepbrother. Can they spend time together and ignore their strong attraction?
There seems to be a lot of stepbrother romance books around at the minute with that forbidden romance element. This felt a little different I think because Mia and Jaxon were friends and the attraction was there before they were found to be step siblings. I felt that you went on a journey with the characters and their emotions. There was happiness, sadness, romance and lots of chemistry. I liked the way the story played out and the author left you guessing the ending.
I believe this was originally published in smaller novella books and I so glad I could read them all together.
I will certainly be checking out other books by the author.
Overall a hot, sexy, fun read will I highly recommend.
*I recevied an ARC in exchange for an honest review